---
Here you can get a genuine instant no-obligation online price guide from prices provided by over 250 companies.
See the prices here BEFORE you speak to anyone!
We will not pass your details to anyone without your consent.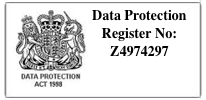 "I was able to see prices online before I spoke to window companies. It felt good to be prepared beforehand so I knew what sort of quotes to expect. A really good idea!"
- Mrs. Broadhead from Manchester after using WindowQuoter.co.uk